The world has transformed into the digital era, where traditional help desk has replaced virtual help desks software with the integration of smart chatbots. Undoubtedly, in 2021 help desks have transformed its automated proceedings and ensures to sort the queries immediately. Along with this, it also increases the staff productivity that helps you to boost your business profitability.
During this pandemic, virtual help desk has come into high existence and offering businesses to streamline their process effectively. Help desk software has turned into an important part of our business services as it ensures us to reach our goals.
In this blog, let's  discuss the Help desk and other aspects that you should know about it in 2021 including its types and major trends that are dominating the market.
Know About Help Desk
Help Desk is defined as the customer service support but it doesn't only sort the issues out of the customers but it can also act as a bridge between employees and technical team. In 2021, with expert efforts this help desk software has transformed and offering next generation functionalities based experience to their customers.
Although, it helps to manage team and enhance communication among resources which helps you to streamline the different processes without any delay in the process.
How Does Help Desk Software Help?
Help Desk software helps to streamline the different business automation processes that helps to increase communication between the parties. In the solution, smart and personalized chatbots are integrated that helps to sort the queries immediately of your customers. Along with this, it plays a vital role in the internal business as it allows team members to communicate and sort the issues out immediately even sometimes without any human resource and if required other functionalities are processed further by the experts.
Different Types of Help Desk Software
Majorly, there are four different types of help desk software
Web Help Desk
On Premise Help Desk
Open Source Help Desk
Enterprise Help Desk Software
Web Help Desk
A web help desk is based on a cloud hosted system or software as a service ( SaaS) solution. Hence, users are enabled to leverage all the benefits of the cloud technology and manage data and queries in an advanced way. Along with this, having an integration of the latest technologies, it is affordable as compared to the other solutions.
On Premise Help Desk
This solution is maintained and managed by the internal team. Along with this, they are found in the mid and large enterprises. They are managed by the team members and as per the design and development employees can sort the team as well as customers queries out. Furthermore, no third party interference is observed over there.
Open Source Help Desk
These types of software are mostly managed by the IT companies. Open source allows developers to have free access to the code and allows to modify the code in terms of add, edit, and delete. This is how developers can easily obtain the source code as per their business requirements and be able to leverage all the benefits of the Help Desk easily.
Enterprise Helpdesk Software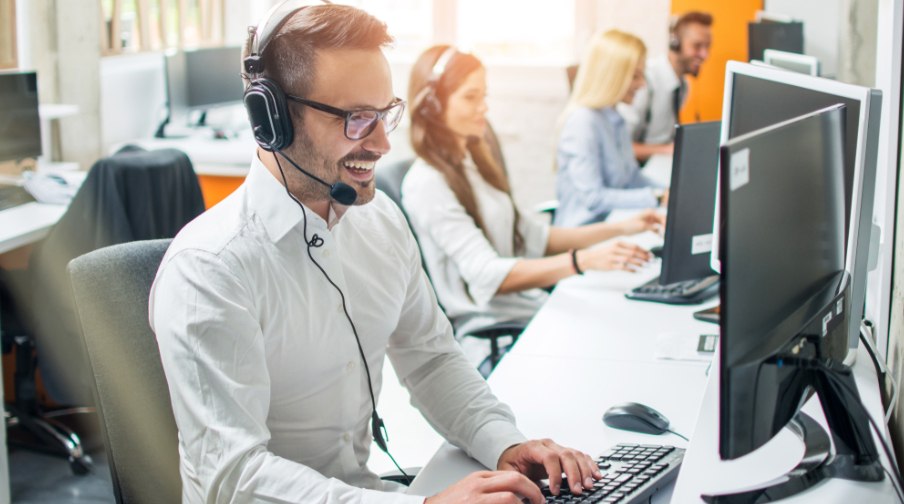 These solutions help mid to large enterprises ensure they meet their goals. Hence, it is an advanced version with the integration of the advanced technologies based enterprise software. It has advanced and specific functionality to sort the customer query out. This software allows to sort the issues faster than others. It improves overall efficiency of communication by collecting and analyzing data which helps to improve future interactions. Entities can also opt for the customized enterprise help desk software.
Integrate these trend in your Help Desk – Connect us now
Contact us
Support Different Platforms
There are multiple devices as well as operating systems are available in the market. It is important that your software should be supported by different platforms. It allows every user to leverage the benefits of your services and also increase the opportunities to grow. Now, in this 21 century, omni channel presence has turned as the trend.
Monitoration and other key aspects
Help desk excluding the waiting process and boost the speed of the automations. With CS it also helps to collect the feedback of the customers and helps to improve services as per your customer requirements.
Customer Service Report
It also allows you to set the aims and goals of your team and then you are able to calculate in the terms of reports how much and lacking points of achievement.
Do you want to build Help desk for your business- Let's talk
Contact us
Do you want to build Help desk for your business- Let's talk
Some Help desk software are used by most of the companies and they are offering advanced functionalities as well as being able to meet the project requirements. But it is important to choose the right software as per the project requirements
Here we have pick 10 effective software that you should know
Freshdesk
Happyfox
Vivantio
Zoho Desk
Agiloft Service Desk
Freshservice
Manage Engine
Zendesk Support
Cayzu
Jira Service Desk
Future of Help Desk
Technologies are constantly enhancing and offering new opportunities to the corporate world to provide unique experiences. Undoubtedly, the help desk ensures to enhance the communication process and sort the queries within seconds, which helps customers as well as staff to increase productivity. In future, it is expected, more functionalities based on advanced technologies will help entities. It could be integrated with AR, VR, and Blockchain that helps to meet with next generation expectations.
Conclusion
Helpdesk is the future of the entities as it acts as a bridge to enhance communication among users and sort the queries out. In this blog, we have mentioned the future help desk including its trends and best software you should know.to leverage all the benefits of the industry standards.
Integrate these trend in your Help Desk – Connect us now
Contact us