With the advent of technologies, businesses have redefined their processes. The integration of the latest functionalities ensures to meet with the latest trends and also streamline the workflow operations.
In the business world, only delivering the services is not the major task but it is important to streamline the workflow processes. Presently, entrepreneurs have to deliver effective product service. Along with this, they also have to focus on the backend processings. Hence, maximum optimisation in IT infrastructure is the next key factor on which entities have put major focus on.
Presently, to avoid the hassle and save the huge amount Virtualization service has turned into a  trend and attracting the huge attention of the start ups to large entrepreneurs. This helps to overcome the complex server and other related challenges virtually by the experts.
With the new innovative ways and technologies, it scales up the speed faster as well as increases the efficiency at the higher level. In this blog, let's discuss Virtualization and its major benefits for every business.
Still if you are confused and wondering about MSPs services then, this blog will be highly beneficial for you and maybe you will also know how you can save a heavy cost of your infrastructure and continue your business at low cost and also leverage the advanced technologies of the market.
What is Virtualisation?
Virtualization is the process where hardware data is used to shift towards a virtual environment. It is not important for organisations to set up the infrastructure and hire a team to manage the server and other backend related activities from their headquarters. Undoubtedly, the constantly evolving technologies have turned the processings into easier and faster than ever before and with the advanced technologies this process can also be turned into remote.
Virtualization services are also divided into different parts and in order to leverage all its benefits it is important to consider it for every business sector and then you can choose among them as per your business or project requirements.
What Managed IT Services – Provide us?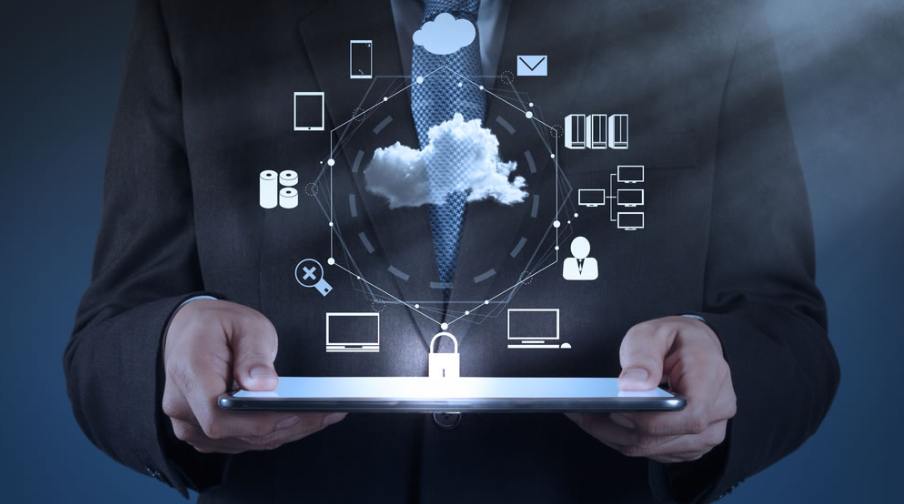 Different types of Virtualization Services
Server virtualization
Network virtualization
Desktop virtualization
Storage virtualization
Application virtualization
These are the different types of virtualization services. Furthermore, let's discuss the benefits of it.
Business Benefits of the Virtualisation Services that you should know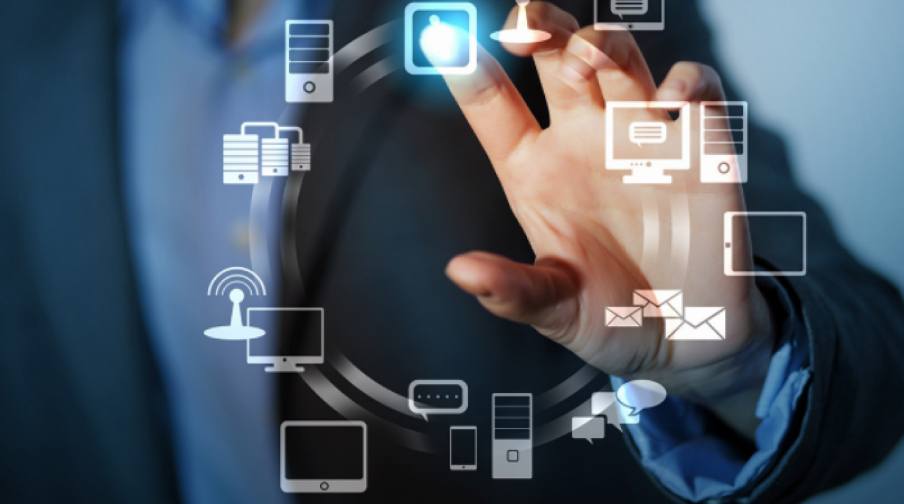 1. Reduce Hardware Cost
The foremost reason is to opt for the virtualization service as it excludes the different hardware from the system that leads to saving the high amount of the cost. With hardware, entrepreneurs have to invest on huge costs such as devices and wirings as well as different parts of the server integration.
2. Faster Backups
With virtualization services, entities can have strong back ups as compared to traditional hardware back up. With virtualization back ups can be stored on the virtual server that decreases the chances of the loss of data and also able to recover easily. With hardware, there are more chances to lose the data, as hardware crash can't be recovered due to devices but  with Virtualization services your data can be sorted easily and have you are enabled to recover in an accurate manner as the data is stored virtually that easy to manage and with the help of different  technologies, information and other back up data can be stored in a better and efficient way.
3. Increase IT Operational Efficiency
Virtualization ensures to increase the efficiency of IT operations. With this service you hire a team of experts, who are proficient with different stages of development, deployment and management. Undoubtedly, this allows them to streamline the workflow process by the team of experts that leads to increase the IT operations in an advanced manner and allow entities to leverage the next level generation tech benefits of the virtualization services.
4. Easier Testing
Testing has always played an important part of the tech industry along with important factors, it is a challenge also for some of the developers,  so some of them professional programmers also used to skip this process out. However, again with virtualization this service becomes easier as well as faster. It makes testing  proceedings easier as well as appropriate. If something goes wrong then experts can go to the previous screenshots and sort the challenges out easily, without putting any effort and time. They only have to reverse the screenshots, and have to continue working on them.
5. Easier Disaster Recovery
With a virtualization environment, the recovery process becomes far easier as well as faster. As with constant snapshots, it is easy to update data on a constant basis with the latest trends and business requirements. Hence, with different Virtualization machines the data can be managed and stored easily and securely. They are also able to recover the data, even virtual machines can also be migrated to other locations in less time. As per the experts, it takes even less than a few minutes.
6. Protatablity and Migration
Now this is a boon or challenge that can't be decided till now. With virtualization services, the migration is  not that easy as it is with hardware. With hardware, developers have to install the data in different computers easily with the integration of different hardware devices. With virtualization services, Migration turns a little more tough as programmers have to copy the data from one virtual store to another. Copying the full data from one store to paste from another is a highly time consuming and effort related  process. Along with this, this process also makes it more secure and seamless as compared to others.
Conclusion
Virtualization services are in high trend and due to Covid 19 pandemic, it has also increased its popularity as ever before. This service is increasing rapidly and offering next generation experience to the mid to large enterprises. Undoubtedly, it has turned the process easier, faster, and highly secure. It is also considered as the future of futuristic companies. In this blog, we have detailed information about Virtualization and its major benefits. The above mentioned reasons are the strong reasons why you should switch to the traditional hardware server services for Virtualization.
Apart from other reasons, it also helps you to meet with the industry market trends and leverage the technologies of the market.