How has this world totally transformed due to Covid 19 pandemic? When this virus hit us everyone was in the dilemma of how to save time and the next major challenge before enterprises was to ensure the continuity of the businesses.
Undoubtedly, people were easily able to save their lives by being indoors but during that lockdown condition to continue the business worldwide wascame as a major process. But, it is said that when a problem arises then a solution also comes to us.
Yes, during that tough time Managed IT Service Providers came into existence as the boon and sort their challenges for all the hubs. For start ups to large enterprises MSPs services have become an important part and now while observing its benefits, most of the companies have opted for the remote basis infrastructure.
This service has saved many entities from shutting down their businesses and offered the opportunity to continue their businesses for the long run and in the similar way.
Still if you are confused and wondering about MSPs services then, this blog will be highly beneficial for you and maybe you will also know how you can save a heavy  cost of your infrastructure and continue your business at low cost and also leverage the advanced technologies of the market.
Know About Managed IT Services Providers (MSPs)
Managed IT Service Providers have turned into the next major part of our business lives. They allow companies to sort the major challenges of the service processing and streamline the workflow processes on the remote basis. It provides new opportunities to deliver the next generation experience to the corporate. Presently, due to Covid 19, the demand of the Managed IT Service Providers have increased at the rapid rate as it offers several benefits such as remote IT infrastructure managed by the experts, exclude hectic processes, and saves time. Apart from this, IT service providers have also faced some challenges, but this service is not extremely new but it was introduced a few years back before Covid and many companies were taking its advantages and have already set up remotely in prior. Due to this pandemic, we are able to witness and it has come in demand and we are able to leverage its benefits at the high range.
What Managed IT Services – Provide us?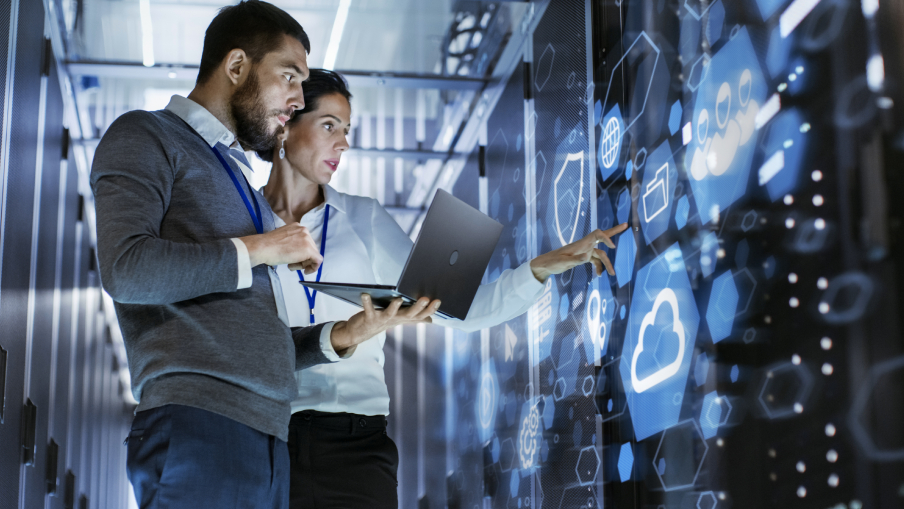 In the present times, Managed IT Services are offering us effective IT Infrastructure in which they have properly taken charge on the several networking and also configure hardware, to sort the internal queries, they used to establish the remote connections as well manage backup and best storage options so that the data can't be misplaced. Apart from this, they also look for other activities and include latest and best technologies as per your business requirements and budget.
The major benefit of hiring Managed IT services are they help you to choose the right technologies. In the IT sector, frameworks, and different tools are constantly introducing and offering advanced functionalities, however, it is important for businesses to choose the right technologies and they should have in-depth knowledge about the insights and other processings.
Hence, this service also provides us with other services such as service desk capabilities and increased customer relationship by integration with right software that helps to connect easier and in many other terms. Apart from this, enhance internal communication which is raised to boost the productivity of the employees. Additionally, sort the instant troubleshoot issues and connect with business partners. Managed IT services are the next reason for key success and provide additional benefits to streamline the different proceedings that also proceed with a timely basis.
Furthermore, let's know the major benefits that Managed IT Services Providers (MSPs) are offering us and why companies should opt for it.
Major Benefits of the Managed IT Services (MSPs)
Simplified Cloud Migration
Cloud is the popular and next major technology that we have to integrate into our business in this modern era. Undoubtedly, it has turned into the next major technology to integrate into  the businesses that offers several benefits and ensures to sort the complex issue and that is data management.
Data management has always been a challenge of the businesses and in modern times, data management with the traditional method has turned into a challenge as well as an insecure way that might turn companies into heavy losses. But with Cloud computing this challenge can be sorted out as it helps to manage data in an effective way and advanced manner. Apart from this, Cloud also allows us to make the right decisions.
Managed IT Services helps to streamline the workflow process remotely and the migration for the companies can turn as the loss of data but with it experts helps to migrate data from one to other easily and securely with less timing process.
Remote Support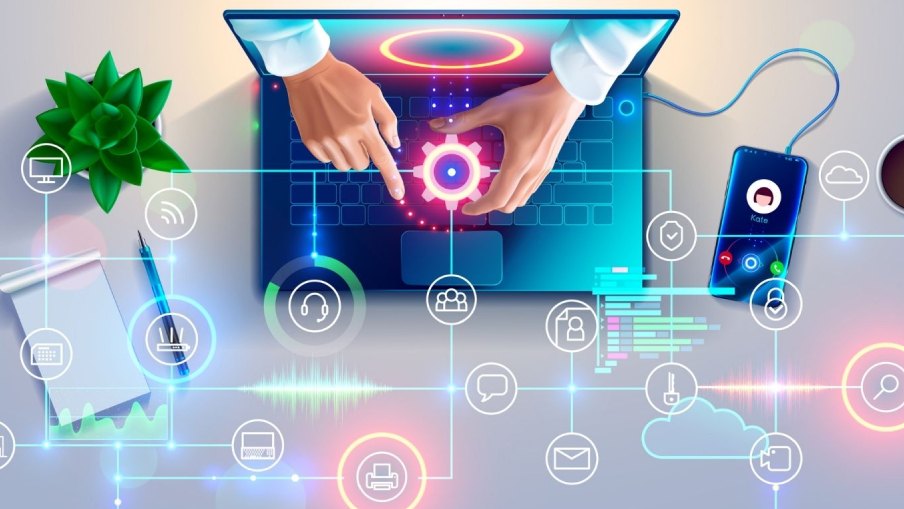 Apart from other and predominant technologies, Managed IT Service Providers also provide full support for the internal and external communication to streamline the work process effectively.  With this service, it allows to fix assistance and sort other technicians issues easily for 24*7 hours. Experts are available for all time services to sort the issues out immeditality on a remote basis from anywhere in the world.
Secure and convenient
Managed IT services are fully secure and convenient as experts hire with this module as also under legal contract basis, in which they can't leak your information in any case and your information will be fully secure. The other benefit is it is fully convenient, as it offers a remote working module that allows developers to work remotely without disturbing or coming to  offices in the short period of time duration.
Secure and convenient
Managed IT services are growing at a rapid rate and offering advanced benefits to the businesses. It offered the next business opportunity to the mid to large enterprises to continue the business during the pandemic and due to extensive benefits, now companies are used to this service and have opted it for the permanent basis. In this blog, we have mentioned about Managed Service Providers and its major benefits that every company should know in this tough time and leverage the benefits of this service